Fri Dec 20 '19 Announcement
about 1 month ago – Fri, Dec 20, 2019 at 08:55:30 AM
We were pleased to hear that some of the Foot Measures had already reached their destination. The next step is to enter the following link: https://link-flip-shoe.backerkit.com - enter the email address you used to sign up for the campaign - get a return email that includes another link to enter your survey.
IMPORTANT!
Please measure your left and right feet and fill in the survey only the shorter length of your 2 feet.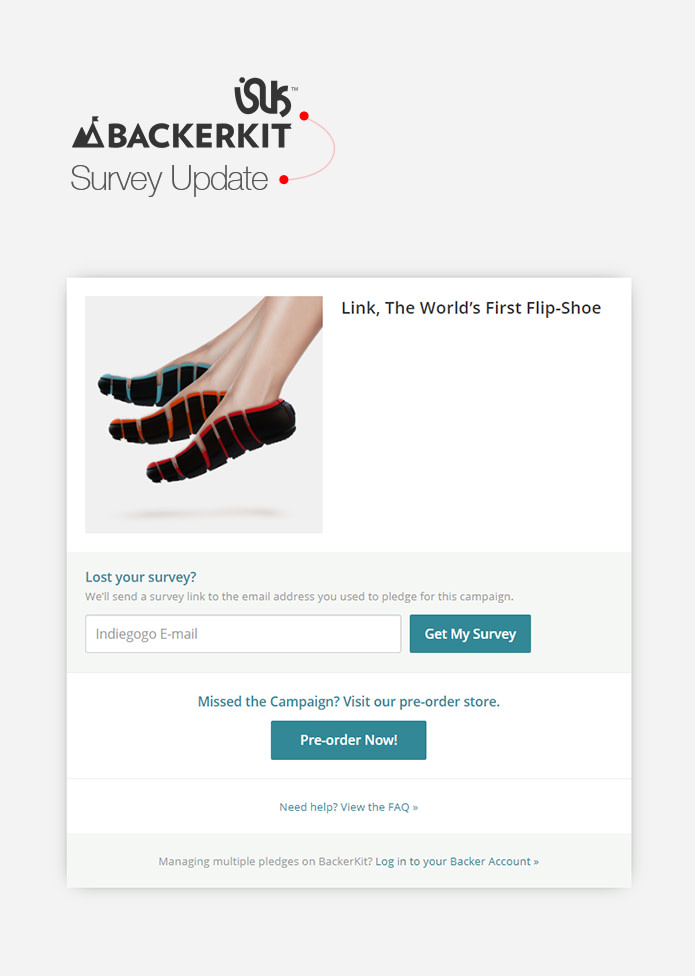 In the survey, you can update the size, color (if desired) and the address if it has changed. Waiting to receive all updated dimensions so we can go on production.
-------------


Feel free to share your Foot Measure with family and friends who may be interested in buying.
Beyond that, we'd love if you could upload to your social networks, a photo of your foot inside the Foot Measures tagged: #Linkflipshoe


-------------


* Unfortunately the Foot Measures were sent in green because there was no red available in stock :(
Thanks to everyone for the generous cooperation,
we couldn't think of better supporters.
Link Team